A series of dark and twisted short stories from Black Mountain Island...
Read on...
Myriad and moft strange be Ye creatures of Black Mountain Island... Peruse the Bestiary to learn of their dark and devilish ways
Thoughts from the author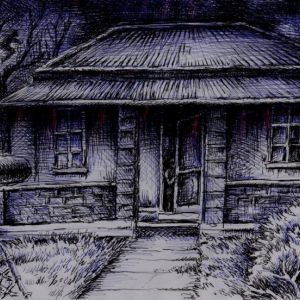 Black Mountain has its fair share of haunted buildings and items but what most people won't realize is that most of my stories are inspired by my own experiences and that of my family and friends. While most will
read more...
Meet other readers, see the Fan Art, Fan Fiction and even Fan Poetry... Share your thoughts...
Viewing 5 topics - 1 through 5 (of 5 total)
Viewing 5 topics - 1 through 5 (of 5 total)
Dark short stories by guest contributors