A series of dark and twisted short stories from Black Mountain Island...
Read on...
Myriad and moft strange be Ye creatures of Black Mountain Island... Peruse the Bestiary to learn of their dark and devilish ways
Thoughts from the author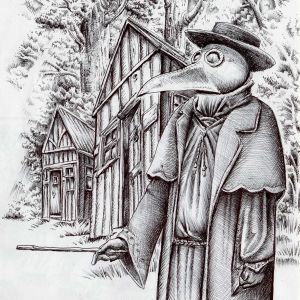 The garments were invented by Charles de L'Orme in 1619. First used in Paris but later spread to be used throughout of Europe, the Plague Doctors costume was the most powerful symbol of the Black Death and if one was
read more...
Meet other readers, see the Fan Art, Fan Fiction and even Fan Poetry... Share your thoughts...
Viewing 5 topics - 1 through 5 (of 5 total)
Viewing 5 topics - 1 through 5 (of 5 total)
Dark short stories by guest contributors