About Welcome to Black Mountain
Welcome To Black Mountain was an idea I had for a few years, I wanted it to be on an Island that for some reason (or there would always be a reason at the time) that no one could leave. Filled with supernatural entities disguised as ordinary humans. But some of those entities having very human traits.The island lore and history Ive really been working on because I want to build something incredible. I hope to build Black Mountain into much more than just an ordinary book or website, I want to build a community where we can interact, discuss, debate. I want to create a platform for those that dont have one, or dont know where to begin. I hope you enjoy my stories, I welcome you to Black Mountain. I sincerely hope you get lost in its darkness and dont want to leave.
About the Author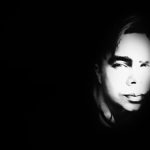 I can remember creating my own stories from those that I either read or was told as a child. I would sit for hours letting my imagination run wild, nothing better than creating an exciting world from your imagination. That pretty much continued on through my life, im a dreamer and im proud of it. I have a dark sense of humor and coupled with that I am fascinated with the macabre. I enjoy writing about ghosts and ghouls, all those things that terrified me as a child I now find excites me and completely draws me in.
About the Artist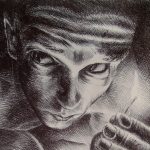 Artist, illustrator and web designer Mike Stuart grew up and lives in Bristol… an pretty English city currently experiencing a remarkable cultural renaissance and a very inspiring place to live. He studied Fine Art at Goldsmiths in London from 1985-88 and has worked as a cartoonist, animator and developer in e-learning, as a new media tutor, created visuals and backdrops during the rave era and currently freelances as a web designer, graphic designer and illustrator.
Welcome to Black Mountain has given Mike the opportunity to use all of his previous experience in one wonderful project, where he is able to explore his creativity fully and incorporate marketing and design ideas to realise his goal of being able to draw all day, every day, which makes him very happy.
www.disphoria.com